Don't Waste Your Time Searching for "Local Paving Companies Near Me": Contact Ageless Masonry, a Leading Inwood , NY Paving Company!
Ageless Masonry is The Paving Company With The Experience to Solve All of Your Masonry Problems!
Are you planning on installing a new driveway, patio, walkway, parking lot, or any other paved surface in Inwood, NY? If so, there's no doubt you want to hire a paving company that you can rely on to deliver fast, efficient, and high-quality results for an affordable price. Instead of wasting your time searching for "paving companies near me" that may leave you less-than-impressed and instead, get in touch with a paving company that you can be sure will deliver exceptional quality: Ageless Masonry. Since 2003, we have delivered visually-pleasing, safe, reliable, and long-lasting masonry and paving services for more than 200 Inwood, NY homeowners and we're confident that we can do the same for you! If you want to be sure that the pavement company you hire will deliver outstanding results, don't bother with the rest and contact the best: Ageless Masonry!
Providing the Inwood , NY Community with Quality Paving Since 2003
Ageless Masonry is owned and operated by Bobby Bruno and Sherwood Adams. We have always been passionate about working with masonry products and after receiving years of hands-on training and mastering our craft, we established Ageless Chimney, Inc., a leading Nassau County chimney repair and maintenance company. Inwood, NY homeowners were so impressed by our masonry work and the attention to detail that we provided that they spread the word about our business. Eventually, we were receiving so many requests for masonry and paving projects that we decided to launch Ageless Masonry, which focuses solely on – you guessed it – masonry and paving.
As word of mouth about our new endeavor spread, we quickly became regarded as a leading pavement company in the area and have received several awards, too, which is something that we are extremely proud of. In fact, our clients are so satisfied with the results that we deliver that most of our business comes from referrals. It's a true testament to the quality of work and the overall experience you can expect to have with a pavement company when the majority of their business comes from word-of-mouth recommendations.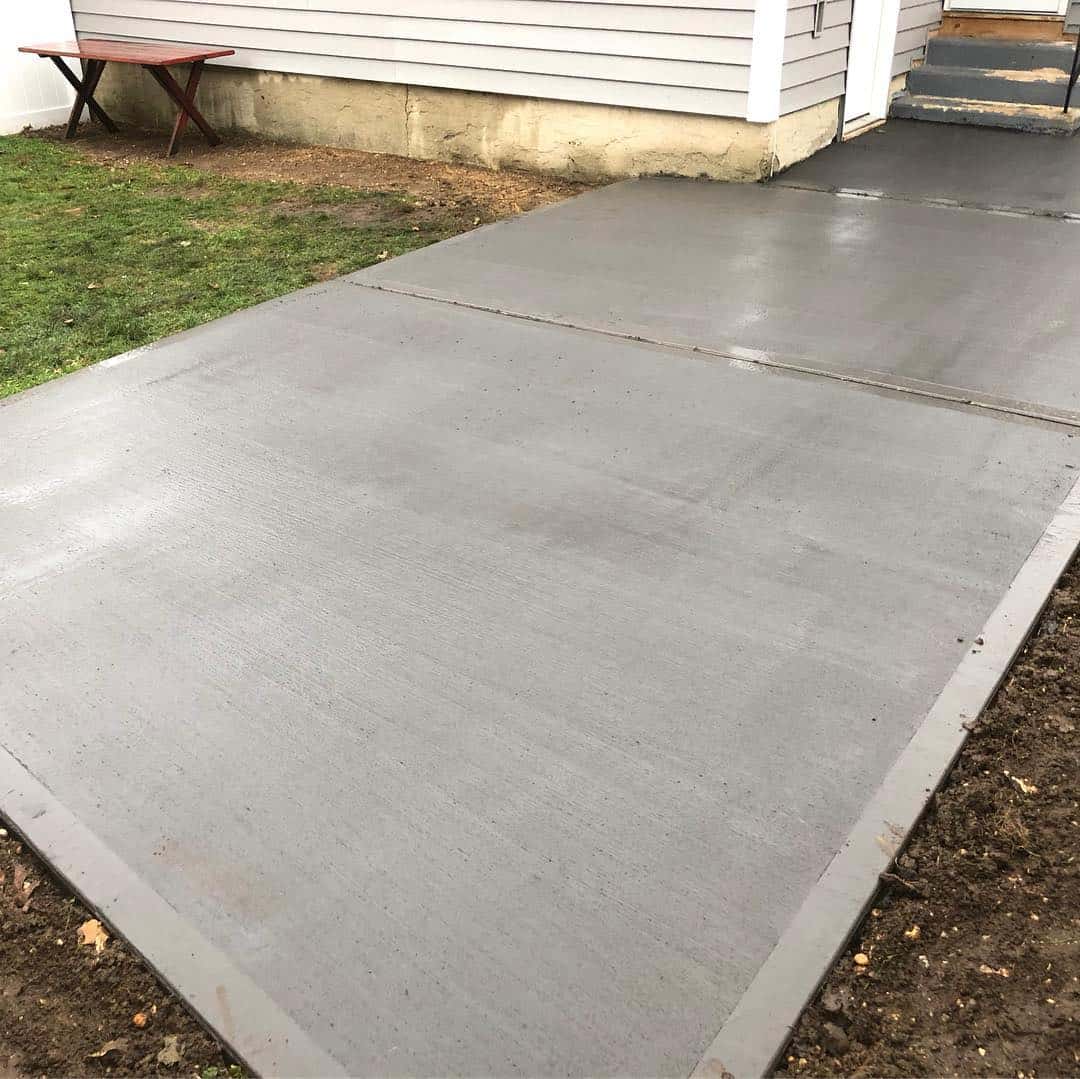 Committed to Customer Satisfaction
When you're looking for paving companies near you, you're going to find a lot of different contractors to choose from. Why should you consider choosing us over any other pavement company in Inwood, NY? Because of our commitment to customer satisfaction. At Ageless Masonry, we won't rest until we are sure we have delivered the absolute best! In fact, you're going to have a hard time finding another pavement company that strives so hard to ensure complete satisfaction.
When it comes to paved surfaces, you want results that meet your needs, are aesthetically pleasing and are built to last, and when you choose Ageless Masonry as your Inwood, NY paving company, that's exactly what you'll get. Our team of professionally trained, highly experienced technicians will always go above and beyond to not only meet your needs but exceed your expectations. We start each and every paving project with an in-home consultation. One of our associates will meet with you at your Nassau County home or business to discuss exactly what you're looking for, thoroughly assess your property, and review the different types of materials we can use for your project. Based on the information we collect during our consultation, we'll draw up the best plan of action and will review the plan with you to get your stamp of approval before we get started. Of course, if any changes to the plans need to be made, we'll happily accommodate them.
Using the highest quality materials and the most advanced tools and state-of-the-art equipment, our technicians will prep your property and will expertly lay your paved surface. Unlike other paving companies, we pay just as much attention to the small details as we do to the big ones, which means your driveway, walkway, patio, pool surround, parking lot, or any other paved structure that you are installing will be smooth, will have even transitions and finished edges, and will be properly graded. The end result will be a surface that is not only aesthetically pleasing but exceptionally durable. When you choose us as your Nassau County pavement company, you can have confidence knowing that the finished product will be structurally sound, will withstand the elements, and will look beautiful for years to come.
Meeting All of Your Nassau County Paving Needs
In addition to offering superior quality results, at Ageless Masonry, you'll find that we are one of the few local paving companies that offer such a wide variety of services. When you're looking for "paving companies near me", you may have a hard time finding a contractor that can do the work you're looking for. We aren't your average Inwood, NY pavement company that only offers asphalt or concrete paving for parking lots, driveways, and walkways. The team at Ageless Masonry has the knowledge and experience to install all types of paved surfaces, including:
Patios
Stoops
Sidewalks and concrete
Outdoor kitchens
Retaining walls
Fireplace resurfacing
Stone veneer
Brick repointing
Pool surrounds
Of course, we also offer the basic services that other Nassau County local paving companies near you offer, too.
Not only do we provide visually pleasing, durable, and safe results, but at Ageless Masonry, we'll also handle all permits that may be necessary for your project, will get the job done as quickly as possible, and we will always charge the fairest and most affordable price. For your peace of mind, we are fully licensed and insured, too, so you'll really have total comfort knowing that your paving project will really be in the very best of hands.
To Schedule an Appointment with Nassau County's Leading Paving Company, Contact Us Today!
Don't bother wasting your valuable time searching for "local paving companies near me"; instead, get in touch with Nassau County's leading pavement company right from the start: Ageless Masonry! Give us a call at 516-795-1313 or visit https://www.agelessmasonry.com/ and find out for yourself why so many homeowners and business owners consider us the best paving company in the Inwood, NY. We look forward to hearing from you, discussing your project, and installing a beautiful and functional paved surface that you can count on to last for years to come.

Inwood is a hamlet and census-designated place (CDP) in Nassau County, on Long Island, in New York, United States. The population was 9,792 at the 2010 census. It is considered part of Long Island's Five Towns area and is located within the Town of Hempstead.
Useful links for Inwood, NY