Important Things You Should Know Before Hiring Paving Companies Near You in Sands Point , NY
Ageless Masonry is The Paving Company With The Experience to Solve All of Your Masonry Problems!
For nearly two decades, Ageless Masonry, a premier Nassau County paving company, has been providing top-quality masonry and paving services for the Sands Point, NY community. Our team of professionally trained technicians specializes in all aspects of paving and are truly expert craftsmen. Driveways, walkways, patios, fireplace surrounds, chimneys; you name it and you can count on our crew to deliver impeccable results. If you're looking for "local paving companies near me" in Nassau County, don't bother with the rest and come directly to the best pavement company in the area: Ageless Masonry!
Things to Consider When You're Looking for "Paving Companies Near Me" in Nassau County
Whether you're looking to have your driveway expanded, you want to install a new patio, or your crumbling walkway needs to be redone, no matter what type of paving project you have in mind, you want to be sure that you choose the best paving company to do the job.
You won't have a hard time finding a paving company in Sands Point, NY; just type "paving companies near me" into your search engine and you'll find several different companies to choose from. But just because there are several contractors that offer paving services in Nassau County, that doesn't mean that they're all reliable. You want to be certain that the company you hire is reputable, experienced, and can deliver high-quality, long-lasting results for a fair and affordable price. How do you do that? By taking the time to research a few different contractors instead of just settling on the first one that comes up in your search results. When you're researching paving companies near you, here's a look at some key factors that you should be looking for that indicate a Nassau County contractor is reputable and worth hiring.
Are They Insured
Never hire a paving contractor who isn't insured, as doing so could result in serious problems down the road. In Sands Point, NY, paving companies are legally required to carry insurance; however, that doesn't mean that they all do. Maintaining insurance can be pricey and to keep expenses down, some contractors don't have adequate coverage or worse, they aren't insured at all. The last thing you want to do is find out that you needed the protection that insurance provides only to find out that the paving company you hired isn't covered.
A reputable Sands Point, NY paving company will have general liability insurance, and if they have a team of technicians, they'll also have workers' compensation coverage. If a paving company damages your property, their general liability policy will cover the related costs, and if one of their employees is injured on the job, their workers' compensation insurance will cover the cost of any necessary medical care, etc. If the paving company you hire isn't insured and they damage your property or a member of their crew is injured while working on your project, you will be liable. To avoid major headaches and unnecessary expenses, when you're researching local paving companies near you, make sure that you find out about insurance first. A word of caution: don't take the contractor's word; verify coverage. A reputable paving company will be more than happy to share proof of insurance.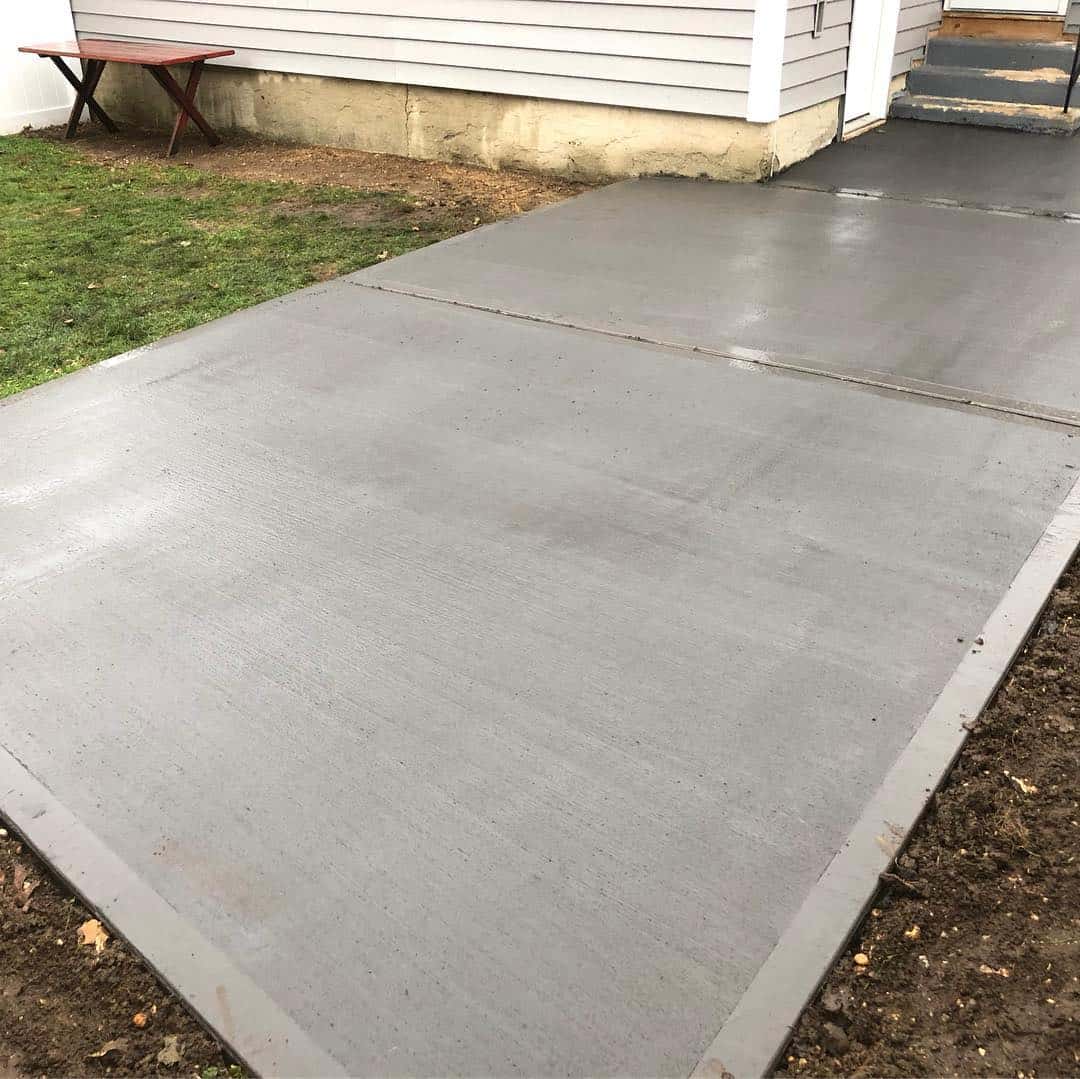 When you're researching paving companies near you, licensing is something else you'll want to confirm. In order to offer services in Nassau County, a paving company has to be licensed. Like insurance, however, just because it's required doesn't mean a contractor is licensed.
A license serves as proof that a paving company has completed all necessary training to properly install paved surfaces and adheres to local building and safety codes and regulations. Furthermore, a licensed contractor will apply for any permits that may be needed in order to complete your project. By hiring a licensed paving company, you'll have peace of mind knowing that your paved structure will be safe, correctly installed and that it will satisfy all local codes. Before you hire a paving company, be sure to ask for a license number and check with the Better Business Bureau or the State of New York to confirm that the license is valid.
Do they Use the Right Equipment?
The type of equipment a paving company uses will have a huge impact on the outcome of your project. The best Nassau Count paving contractors will use the most advanced and well-maintained tools and equipment. If the machinery they use is old and broken down, chances are the finished product will be of poor-quality, and when it comes to paving, you don't want to settle for anything less-than-excellent. If a paving company uses unmaintained, out-of-date machinery, consider that a red flag and keep on looking. There's a good chance that your paved surfaces will be uneven, prone to puddling and that it will start to degrade pretty fast.
Do they Use High-Quality Materials?
Just like equipment, the type of materials a paving company uses will have a direct impact on the finished product. You want your driveway, walkway, patio, pool surround, or whatever other paved surfaces you're having installed to not only be aesthetically pleasing, but you also want to ensure that it's durable and long-lasting. Be sure to ask about the type of materials a paving company uses before hiring. A reputable Nassau County pavement company will use high-end materials from well-known manufacturers that will be able to withstand the elements and maintain its visual appeal and structural integrity for a long time.
Do they Pay Attention to Detail?
The best way to see what kind of results you can expect is by asking to view samples of the paving companies near you that you're thinking about hiring. A good Sands Point, NY contractor will proudly show their work; perhaps they'll take you to a parking lot they paved or a driveway they installed, for example. Closely examine their work. Are there smooth transitions from older paved surfaces to the structures they installed? Does the surface appear even and are the edges clean? Is there any evidence of puddling or does it appear as if water properly drains off the surface of the pavement? Did they apply a coat of primer? The best pavement companies near you know that the small details matter and have a big impact on the overall look and function of the finished product.
Is their Payment Process Fair and Flexible?
A good Nassau County paving contractor will be fair and flexible with payments. You shouldn't be required to provide a down payment. If a paving company does require a down payment, that may indicate that they aren't as reputable as they claim and don't have access to funding or lines of credit with suppliers and rely on down payments from clients' in order to purchase materials. Plus, contractors who charge a down payment may misuse your funds or may never return to do the job after you put money down.
Another important note regarding payments: in order to accommodate the needs of their clients, a reliable contractor will accept several forms, including cash, check, and credit card.
Contact Ageless Masonry for All Your Nassau County Paving Needs
When you're researching "paving companies near me" for your Sands Point, NY project, make sure you get in touch with Nassau County's most trusted paving contractor: Ageless Masonry. To find out more about our company and our services, give us a call at 516-795-1313 or visit https://www.agelessmasonry.com/ and submit our online contact form. We'll be happy to answer all of your questions and look forward to discussing your upcoming project.

---
Useful links for Sands Point, NY